Education, Activation, Emotion & Trust – Put Your Story in Our Hands
A Video Marketing Agency With Strong Roots
MAGNETIC is a global branding + human engagement agency with an appetite for great video. Our production arm is a nimble crew that can move quickly, scale globally, shoot beautifully, and leverage a deep bench of resources to get your project moving.
For added support, you can access a full-service agency of big thinkers, strategists, scriptwriters, motion graphic artists, editors, media mavens, and account services.
Video Marketing Work Samples
Check Out What Our Agency is Capable Of
Video Production Capacity
Ready to Go Wherever You Need Us
It's as simple as point and shoot. You point to where the action is. We'll shoot stunning video. We like to keep traveling teams small to move fast and limit project overhead. Check out where we've been.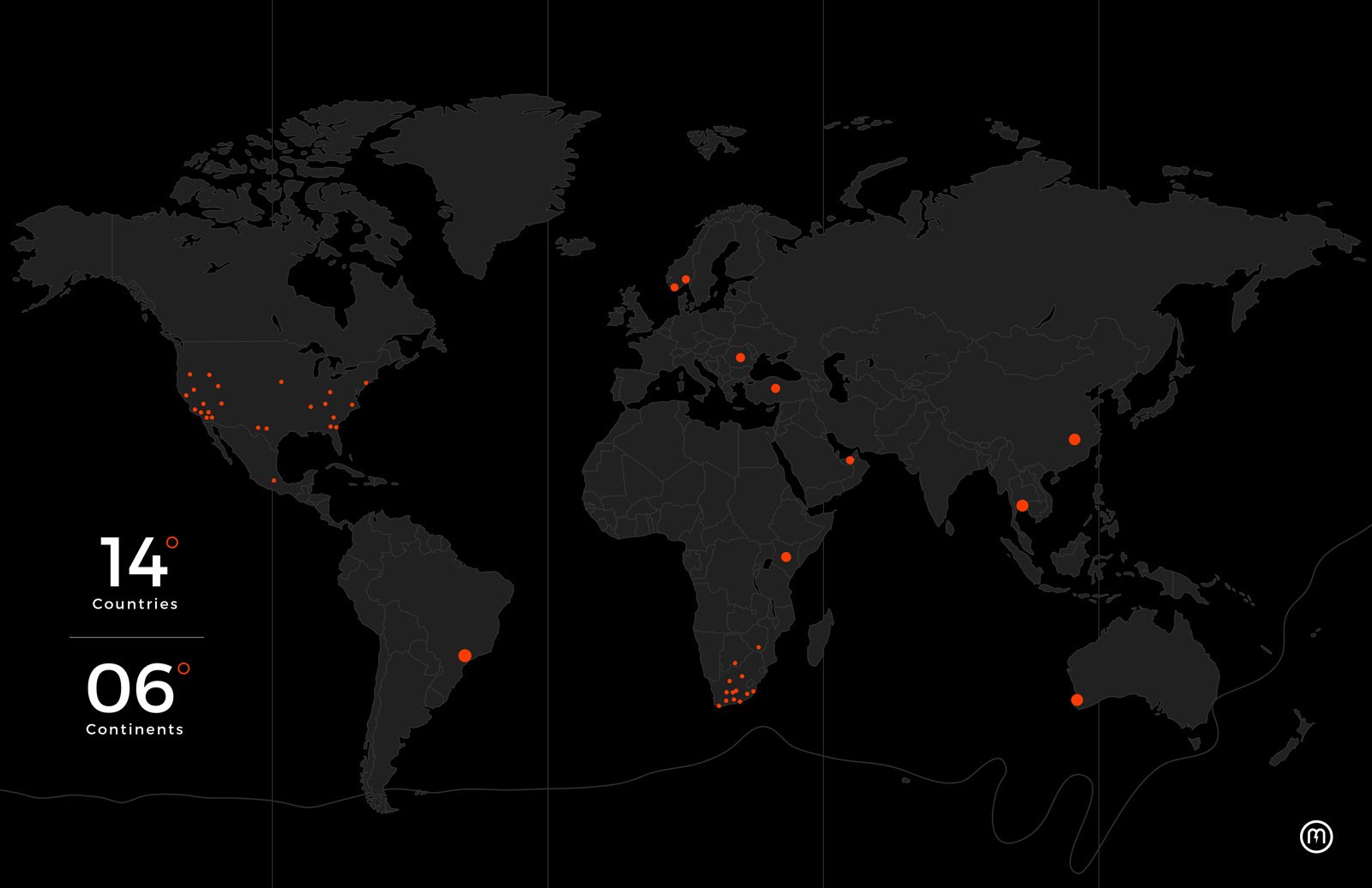 Video Production Styles for All Video Marketing Needs
Pick Your Video Style. We'll Handle the Rest.
The beautiful thing about video is how many forms it can take. What's important is finding a style, message, and approach that works for your marketing needs.
01. Testimonial Videos
Arguably the most versatile for video marketing. Testimonials are a great way to set audience expectations, build trust, and empower your sales teams.
Testimonial Videos are Best for: Corporate B2B, Consumer products, Service Industries & Sales Support.
---
02. Branded Content Videos
Quickly becoming the most sought after video form, branded content typically trades sales pitches for storytelling, with your brand as the hero.
Branded Content Videos are Best for: Humanizing Your Brand, Permeating Culture, & Engaging with a Lifestyle
---
03. Explainer Videos
A specific type of video designed to explain your product, service, process or idea. Great for lowering the cost of understanding.
Explainer Videos are Best for: Complex Offerings, Commercial Products and Services, Consumer Education, Lead Generation, Product Assembly, & Sales Support
---
04. Product/Service Videos
Long considered a necessity for organizations with varied product or service portfolios, this type of video feeds your audience important information on the path to sale.
Product and Service Videos are Best for: Product Education, eCommerce, Feature/Benefits, Sales Support, & Retail
---
05. Corporate Video Production
Sometimes corporations need help connecting their customers and/or employees to a big important message. Just tell us your goals, we'll craft video to support it.
Corporate Video Production is best for: Corporate Goals Support, Public Relations, Sales Support, & B2B
---
06. Commercial Video Production
Find your platform, engage your audience, get your point across, and they will come. Commercials are an excellent short-form way to accomplish your goals.
Commercial Videos are Best for: Short-form, Brand Awareness, Promotions, & Sales Support
---
07. Branded Sizzle Videos
Picture a montage of excellence that cuts to the core of your message. Sizzle videos bring energy and heat to your brand's value story.
Sizzle Videos are Best for: Events, Brand Awareness, Creating Excitement, & Displaying Various Products
---
08. Event Video Production
Whether you want to open your keynote with a bang or just run an educational video on loop behind your booth, event videos can help you engage more deeply with attendees.
Event Video Production is Best for: Conferences, Trade Shows, Product Education, & Sales Support
---
Our Agency Process and Timeline for Video Production
Here's How It Works
Video production doesn't have to be so complicated. With years of experience under our belt, we've developed a simple framework for project success.
Project Activation

2 days

We kick things off with you to understand your goals, brand, style, and audience.

Video Concept & Ideation

4 Days

If you require a vision, our creative brainiacs scour the web for inspiration, and develop a visual & tonal moodboard for your video.

Pre-Production

1 week

Here's where we dream together to solidify a script, storyboard, gather shot lists, and plan production logistics like travel, crew, gear list, and timelines.

Video Production

Time based on project

Sound speed, camera speed, and action! We bring together some rad professionals to produce your video. Plus, we can handle a variety of gear as its required, from single camera setups to movie-quality productions.

Post-Production

3 weeks

Finally, we import, edit, and deliver your video in any format you need for any platform you've selected. After sharing a rough cut, we'll incorporate your feedback and package it all up real nice like.