Think about what's on the line here... You and your business have spent ages leading up to this moment: the next chapter of brand growth, and now you're faced with a decision. Go it alone by managing a scattered team of strategy and creative subcontractors, or partner up with an agency that's been to the promised land before?
We've spent 12+ years fine tuning our approach to launching and scaling brands in the food and beverage industry, and our appetite for effective creative coupled with strategic marketing has proven itself several times over.
First, an appetizer, like this beverage brand design for a healthy kid's drink.

...our agency's brand development, strategy and design process was used to launch Bössi to market, enabling the healthy and organic kid's beverage brand to break into natural foods retailers with a strong and clear value proposition.
In fact, our approach enabled a 3.4X faster market penetration for the brand compared to similar brands entering the market over a 5-year sample.
Next up is a restaurant rebranding project for this fast casual brand.

Magnetic's approach to rebranding and marketing Pieology helped the fast casual restaurant chain scale its brand throughout the U.S., becoming the #1 fastest growing restaurant chain in 2016 (and ultimately landing a healthy acquisition by Panda Express).
Bottom line, our process works, and it will work for your brand, too. Which leads us to the most important question of all...
Is your food, beverage, or restaurant brand ready for its next step in growth?
Yes? That means you're ready to take on a new growth trajectory and we're hungry to take on a new partner in the Food and Bev industry.
So yea... crazy timing, right?
Our process is tried, tested, and true, kid and mother approved, and seasoned perfectly to grow your brand into a household name.
If you're ready to start a conversation now, shoot us your details, and we'll set a time to break bread. And if you're not ready to connect just yet, no worries. There's more to feast on below.

Our agency process for launching and scaling food, beverage, and restaurant brands
At the core of our agency, we guide and nurture companies to be part of a very human world by creating brands that speak to the intangible and connect emotionally.
To manifest this emotional connection between your brand and your customers, we've broken our process into three key services:
Brand Intelligence
Creative Development
Consumer Engagement
1. Brand Intelligence
Making Sense of Your Brand's Soul
The Brand Intelligence phase of our process is where we collect, organize, and make sense of the data. It's chock full of research, discovery, and competitive analysis.

Brand strategy based on data and insights, not opinion. It's just good table manners.
From the start, one simple rule governs our approach to brand and marketing strategy: make decisions based on data, not opinion. Why? Because in the opinionated world we work in, data helps remove subjectivity.
We geek out on this stuff, so be prepared. We'll collect qualitative and quantitative data from trusted sources like you and your team, your customers, and your competitors.
Then we partner with trusted research partners like Qualtrics, as well as pulling metrics from digital sources like MOZ, SEMRush, and BuzzSumo.

After our brand strategists dig in, we relay our findings based on the research and contextualize it in a way that allows you and your team to see what we see, and taste where we're going.
Experience a collaborative approach to food and beverage branding.
Making decisions based on data does not mean your input is ignored. During the Brand Intelligence phase we work collaboratively with your team.
For example, our branding workshops with Chili's (yes, the baby back, baby back Chili's) were super fun, and enabled our teams to develop a common vision for its brand internationally.

This process of collaboration helped to define a universal brand experience for culturally diverse audiences in Latin America, Asia & the Middle East.
Gain a clear understanding of your brand's purpose, personality, and true path forward.
The output of Brand Intelligence is your Brand DNA (sounding more human already).
Your Brand DNA becomes the foundation to all brand and creative decisions. Once complete, your entire organization will understand (and agree on) what your brand stands for, stands against, and so much more. It's an awesome way of creating unity within organizations.
2. Creative Development
Giving your brand a personality and sense of style
While the Brand Intelligence phase establishes the soul of your brand, the Creative Development phase establishes how we look, sound, and act - it's our perception to the world.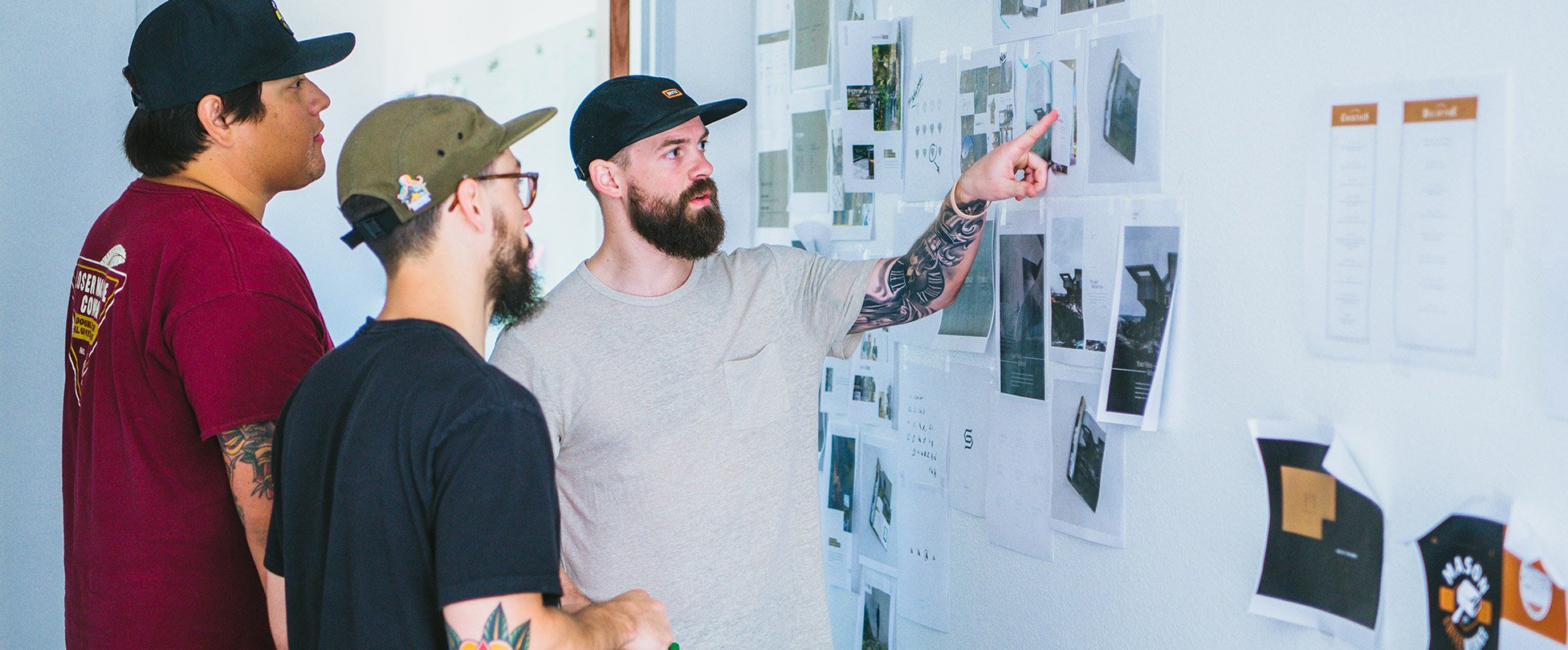 Creative Design for Food, Beverage, and Restaurant Brands
We have a stacked menu of designers, developers, copywriters, videographers and photographers ready to let loose and give your brand life.
Check out what we did with the packaging design for a local beer brand, Mason Aleworks.

Mason Aleworks partnered with Magnetic to capitalize on a period of critical category growth. This beer can design was the output of sound creative processes, which lead the craft beer maker to expand its market reach, break into new retailers, and introduce its seasonal brews to new parts of the region.
Delivering all-you-can-eat creative assets.
Whether refreshed, redesigned, or designed from scratch, the Creative Development phase delivers tangible assets for your brand.
Based on your brand growth goals and our findings during Brand Intelligence, together we'll determine the exact deliverables to send your brand skyward.
For example, these restaurant logo designs we created for a local pizza parlor...

... and creative assets we recently delivered for a health food brand start-up...

...and website designs optimized for local search marketing performance, which later acted as a responsive lead generation tool...

...and the brand sizzle video that communicated the essence of a fast casual restaurant brand...
It's Your Brand. We Just Feed It.
Your input and our process will uncover the creative demand of your market and audience.
We optimize creative assets depending on where your audience spends their time and attention. We learn what channels they most engage with and the messages they'll be most responsive to.
Together we'll expose the gaps between the content your audience wants, the content they're currently getting from you and your competitors, and the content they've never tasted before.
This process of identifying needs provides a map for how your content will lead people to learn, experience, and love your brand.
3. Consumer Engagement
Putting food on the table with digital marketing
So you've got your brand, product or service and you've got some amazing visuals and messaging... now what?
Now it's time to create pathways to your target audience, make some noise, get people interacting with your company, and generate sales. A phase we call Consumer Engagement.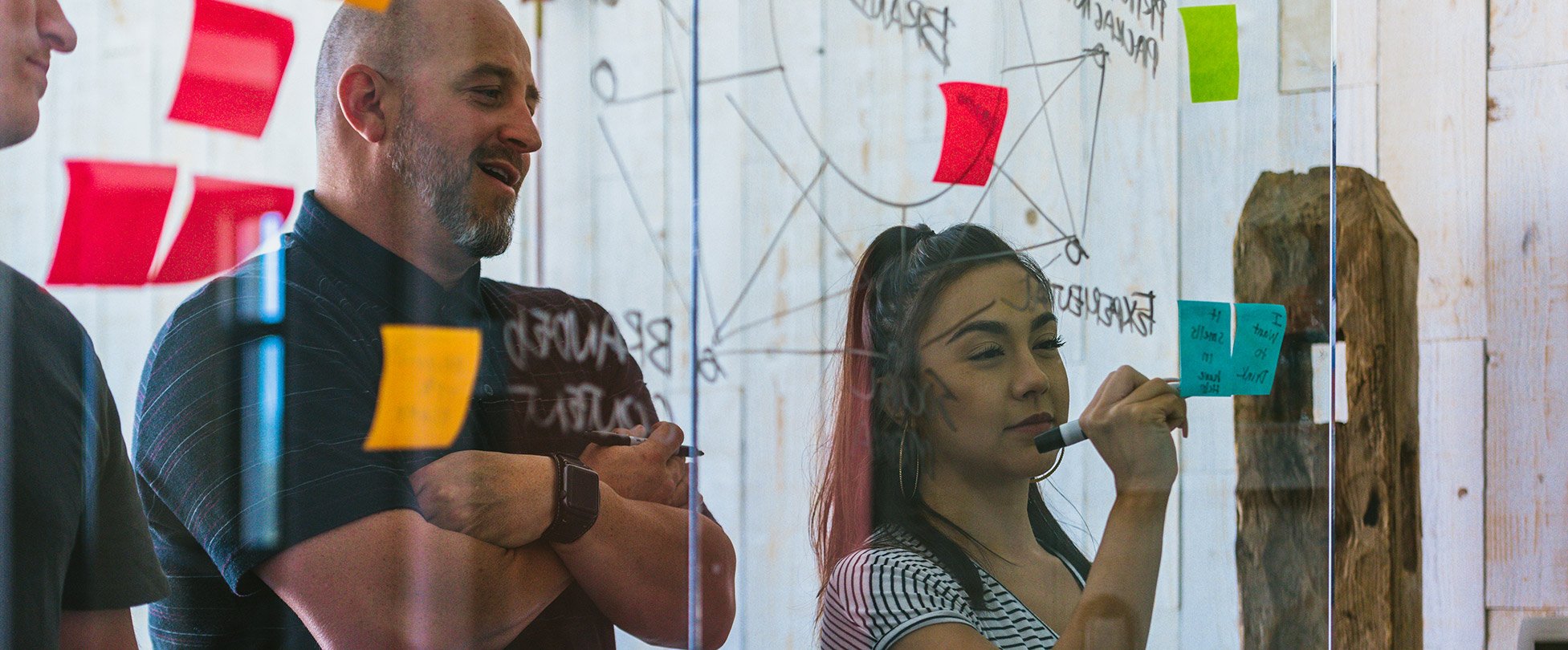 We meet your consumers where they live with relevant content, and create genuine brand experiences that connect and elevate your organization's place in consumer hearts and minds. Whatever success looks like to you, we sprint towards it.
Engage Your Audience on Their Terms
Gone are the days of using a megaphone to outwardly scream your message to anyone in earshot. Becoming a more human brand means engaging your audience on their terms.
Our consumer engagement strategies create tremendous value by delivering rich and relevant content where (and when) your audience needs it.
Together we'll define topics your brand can be an authority on, and serve up this content to the right channels, driving brand affinity, product sales, and restaurant traffic.
Create Branded Content with Intent to Engage
Our content marketing teams bridge the gap between what is being offered by the competition and what your market is craving.
No matter the media you're planning, to stand out in the food and beverage industry these days, branded content is a brilliant way to shape and guide your audience's experience.

Quenching Consumer Thirst with Digital Marketing
Our team builds strategic digital marketing campaigns around branded content to increase brand awareness, product demand, and foot traffic in store.
Our agency has experience running campaigns locally for brick and mortar, regionally and nationally for franchises, and internationally for expanding enterprise food and beverage brands.
Our digital marketing strategy works to increase consumer touch points with your brand in an effort to entertain, educate, and activate your consumers wherever they are.
For example, this user generated content strategy we developed for an international restaurant chain...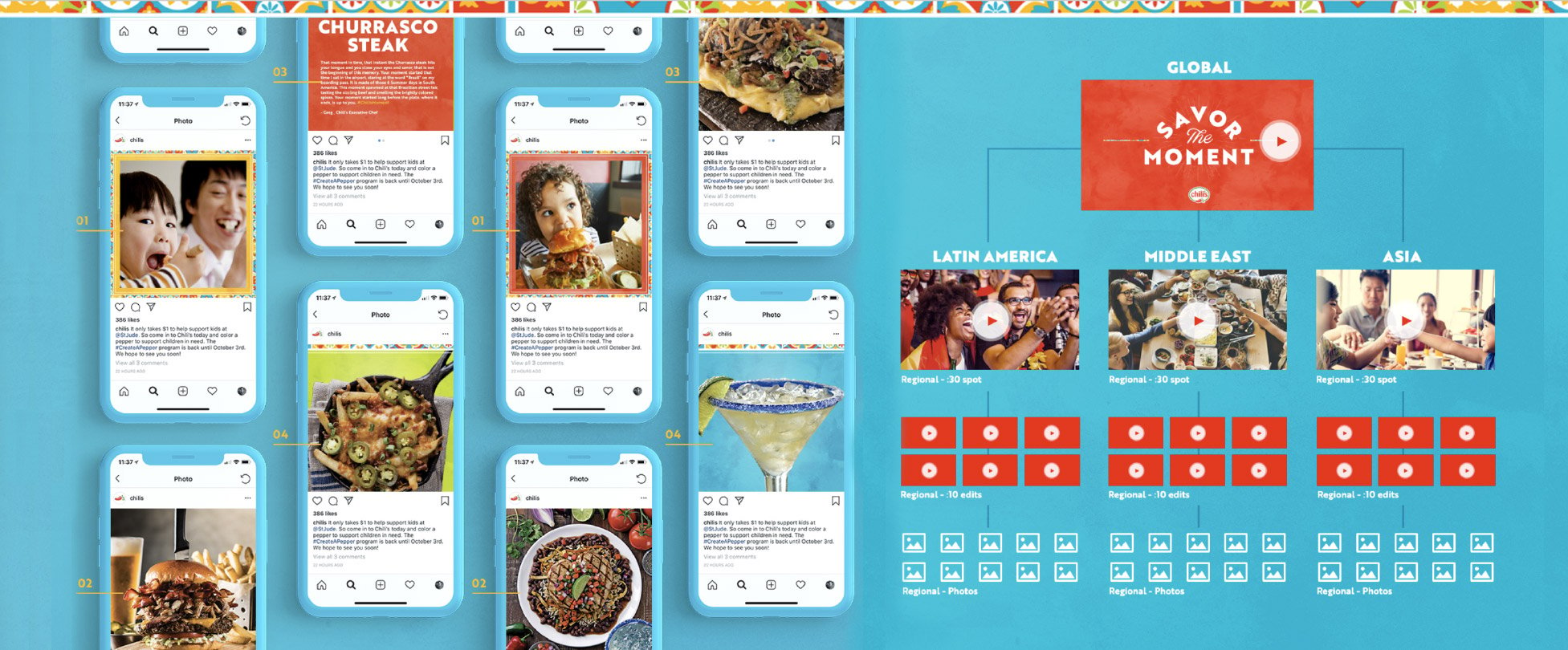 Chili's Global partnered with our agency to develop regional digital marketing campaigns that could be rolled out to local franchises.
Our content marketing teams generated the initial batch of content for each region. The campaign promoted limited time offers and UGC in order to endemically extend the reach of the efforts. Social media and in-store activations were developed as consumer engagement pay off for successful franchise visits.
The right message in the right place at the right time
How does our process ensure your message is delivered to the right people, in the right place, at the right time? Take for example this food marketing campaign we delivered for Nexgrill, a national grill manufacturer.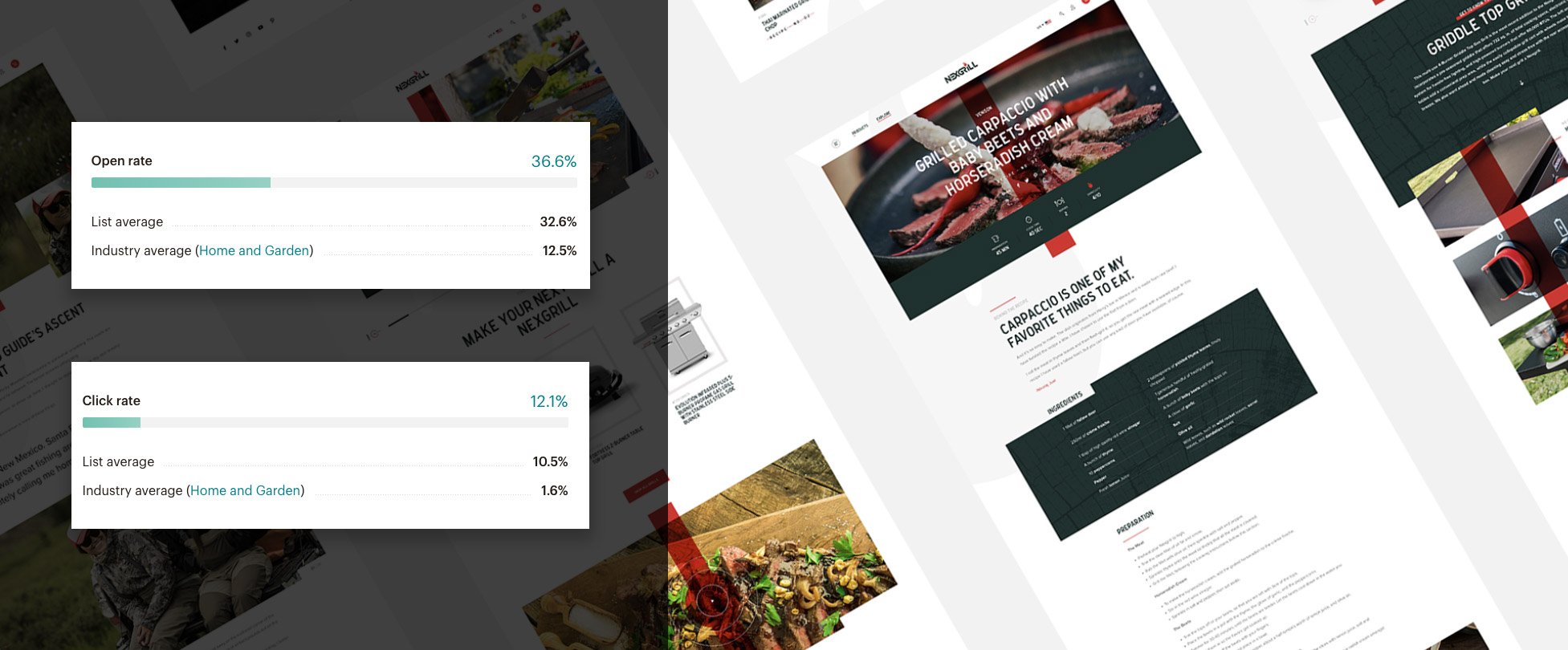 The email was comprised of custom developed recipes our team put together as a preemptive promotion for Memorial Day.
The email was sent to over 50k people who specifically showed interest in not only the client's products, but their content as well. This simple, timely email outperformed industry standards, delivering a 36.6% open rate and 12.1% click rate.
Furthermore, it was supported by social media content, influencer outreach, and paid media to boost reach and impact for the growing brand.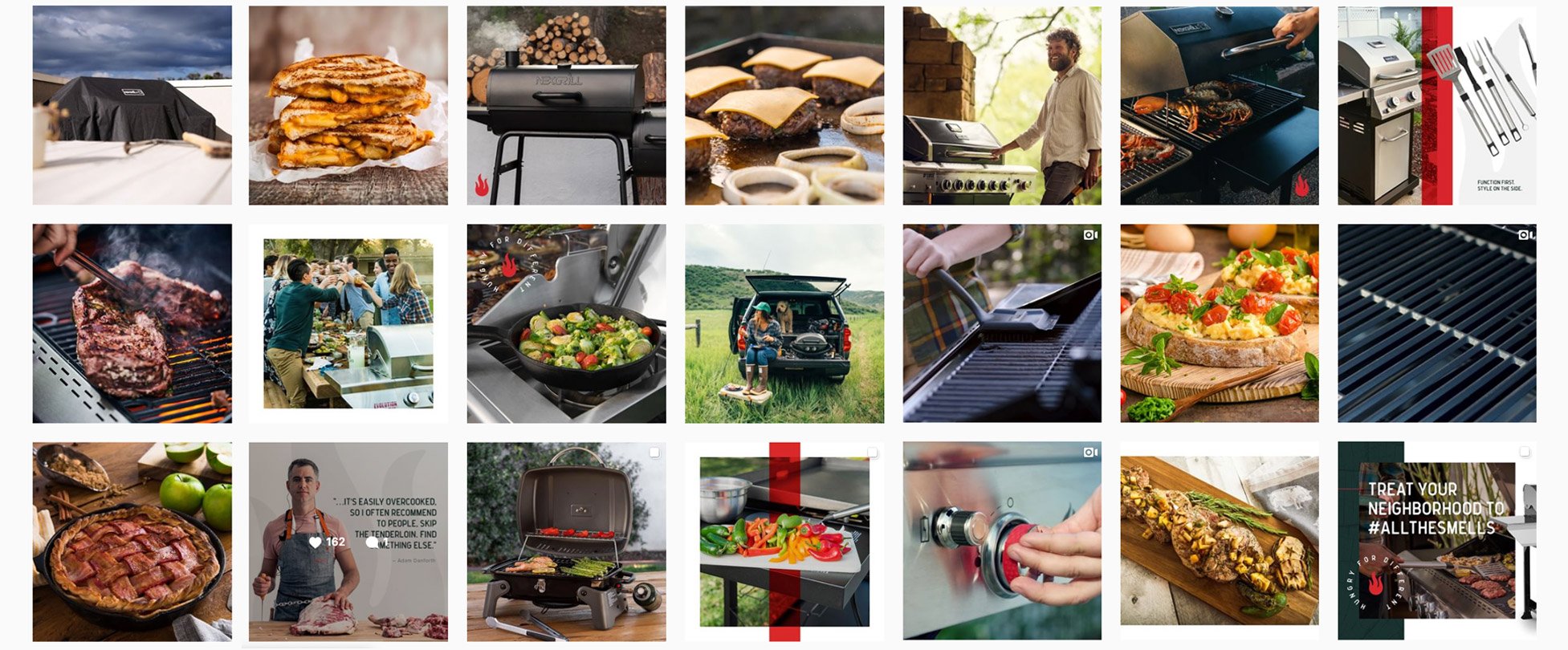 As we neared the holiday weekend, we started cross promoting products used in the recipe to the same audience in an effort to push store traffic.
Food brings people together. Our consumer engagement phase keeps them coming back hungry.
Our goal is to build a community of brand fans for your business. Using data to guide our strategy, we bring your audience to the table, make sure we're serving exactly what they're in the mood for, and give them the experience that keeps them coming back for more.
---
Scaling Your Food and Beverage Brand Starts Right Here. Right Now.
Whether you're ready to jump in full speed or just have a questions for the team, there's no better time to get the conversations started than right now.
We're ready when you are.